Bassoons For Sale
An active bassoonist in the New England area, a specialist in bassoon repair and an authorized dealer of Fox Bassoons, Jim Kirker plays and works on each bassoon he sells to make sure it is in top playing shape before he will let it out of his shop. Jim now has many satisfied customers worldwide, including customers in England, Mexico, and even Rumania. He also carries a complete line of Fox bassoon accessories.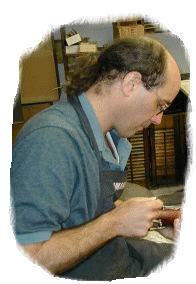 Jim sells all Fox Professional bassoon models, as well as used
Heckel bassoons, Puchner and Fox bassoons
, but the student model bassoon he favors and sells the most of is the Renard model 240. He believes it is the best bassoon one can buy for the money and is, quite simply, the best "student" model bassoon ever made, bar none. "
The quality of the keywork, the sound and the intonation makes the Renard model 240 about as close to a professional model bassoon as one will find without spending at least twice as much money
."
Please note, even though I have never had a bassoon returned to me after the trial period was over, because of the Covid-19 pandemic I have ended the two week trial period for bassoons for the foreseeable future.
"the Fox Renard 240 bassoons you shipped for my pupils are nearly as good as the professional instruments I've played on, how do Fox make so much bassoon for so little money?" - Ian Glen, Bassoon Player and Teacher. England"